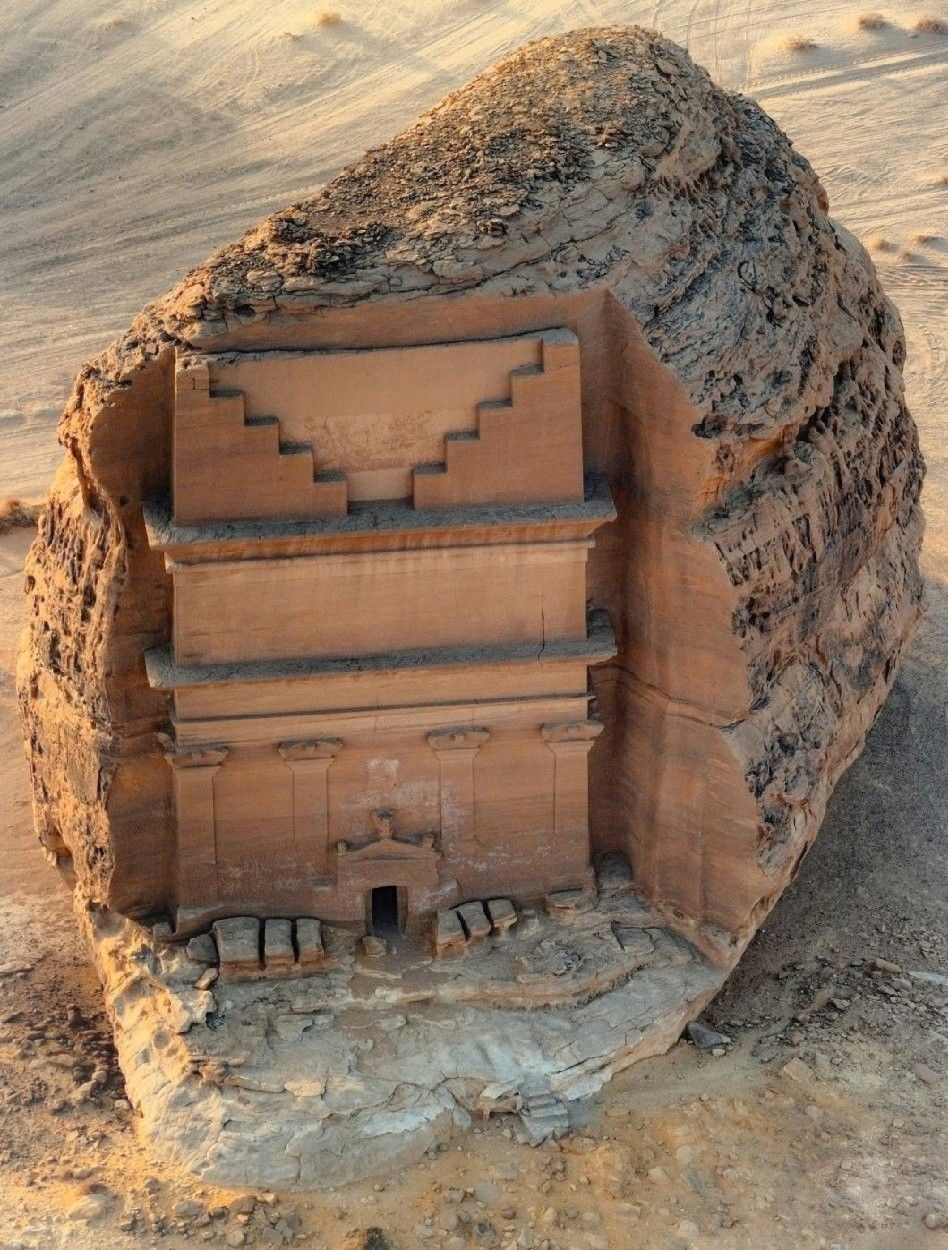 Mada'in Saleh, also called al-Ḥijr ("rocky place"), is an ancient city located in northern Hijaz (in present-day Saudi Arabia), about 22 km from the city of al-Ulā.
In ancient times Mada'in Saleh was inhabited by the Thamud and Nabatean tribes and was known by the name of Hegra.
It was occupied by Roman legionaries during Trajan's expansion into the Near East in the second century AD.
Some of the inscriptions found in this place have been dated to the 1st millennium BCE.
All the other architectural elements date back to the Thamud and Nabataean periods, between the 2nd century BCE and the 2nd century CE.
The similarity with the Nabatean city of Petra is quite evident and the same techniques were used to build Mada'In Saleh.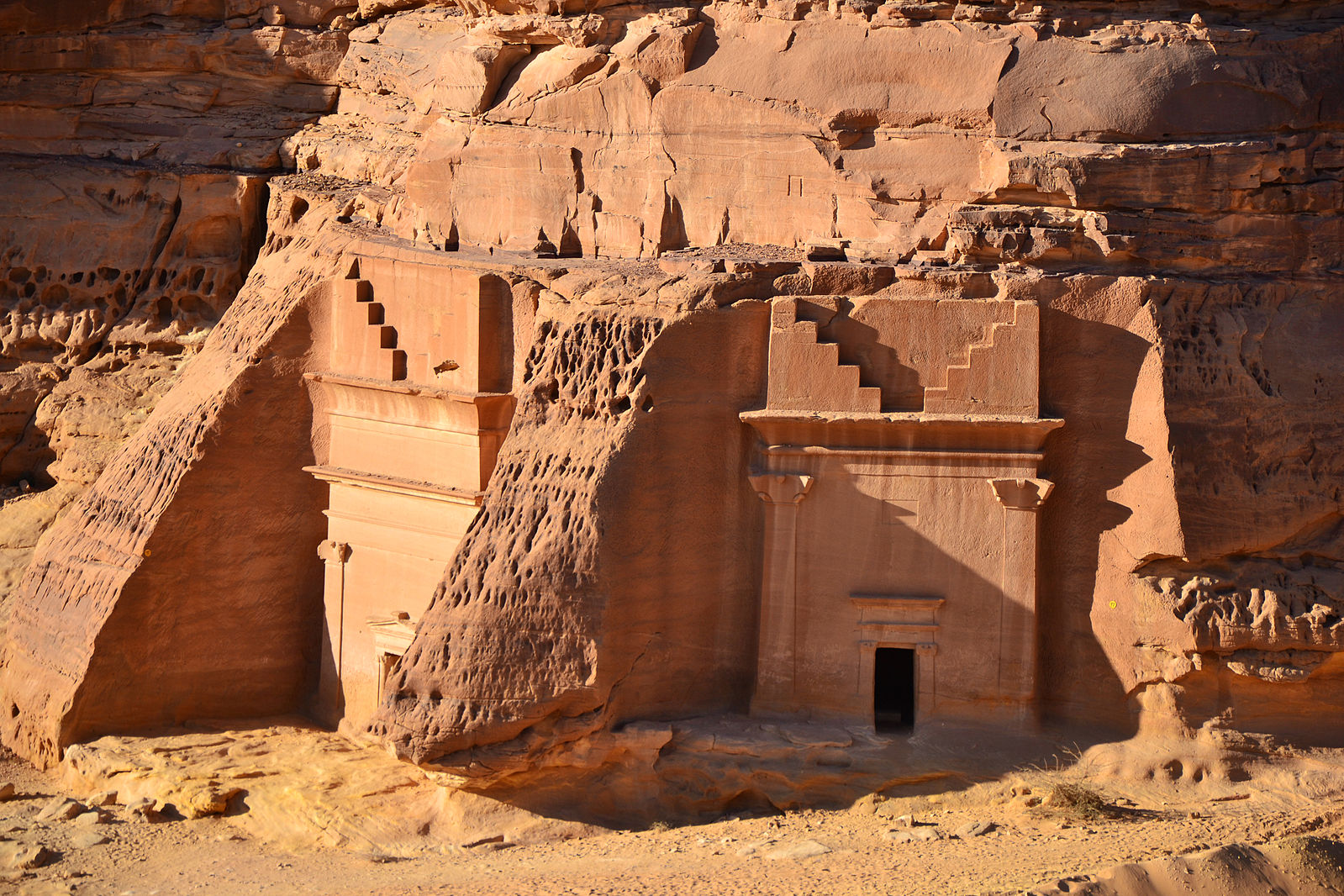 Evidence of Roman occupation in the time of Trajan and possibly Hadrian has recently been discovered. The mountainous area of ​​Hijaz in northwestern Arabia was probably partially fertile and was part of the Roman province of Arabia Petrea with its capital Petra.
In 2008, UNESCO listed Mada'in Saleh as a World Heritage Site, making it the first recognized heritage of Saudi Arabia.
It is considered second only to the famous Petra (Jordan) for its Nabataean ruins.
According to the site Nabatae.net "it contains 131 tombs spread over 13.4 kilometers long, which take many hours to visit all with a guide. The city has walls, towers, water pipes, and cisterns".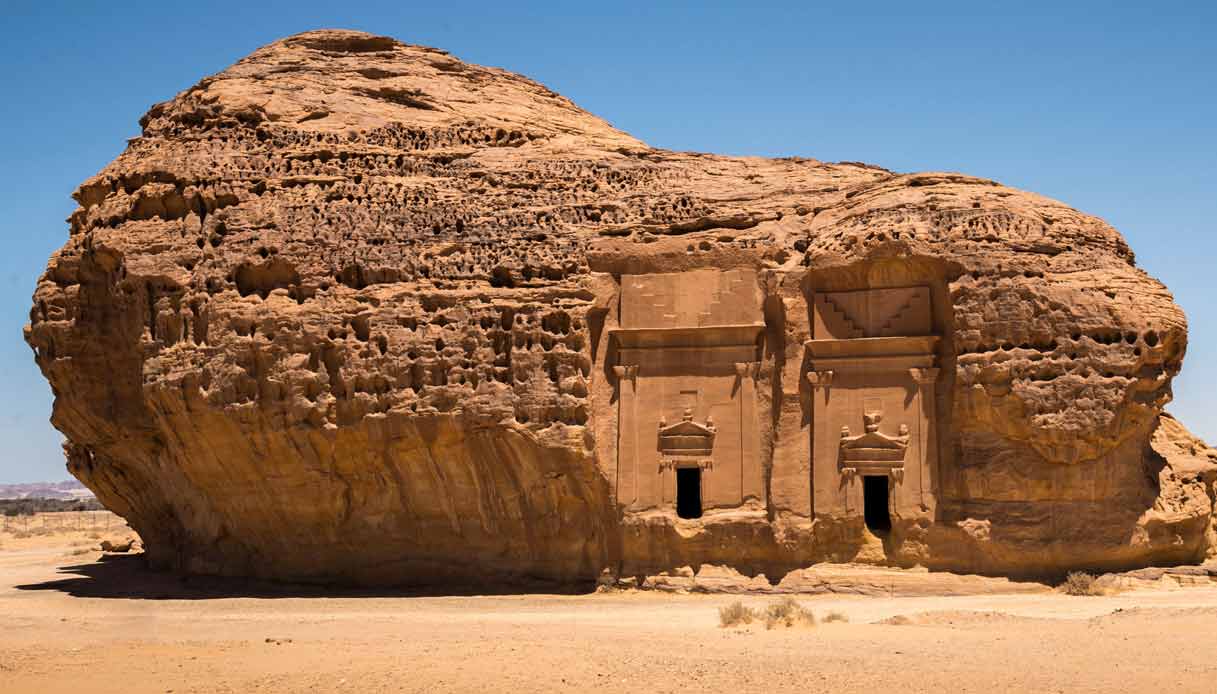 This shows that, just like Petra, at its peak, this settlement was a marvel of advanced engineering and was totally self-sustainable despite its impervious location.
The megalithic structures were carved starting from the top going down, and incredible portions of stone were removed from the huge boulders into which they are carved.
The stone removing process is still unknown, and highly polished, perfectly carved caves with unusual features can still be admired at Mada'in Saleh.
In some of the areas, the rocks seem to have been heavily eroded by atmospheric agents and weather exposure, with some suggesting a water erosion hypothesis, even though the territory was not subject to such events for millennia.