The Megalithic Walls At Segni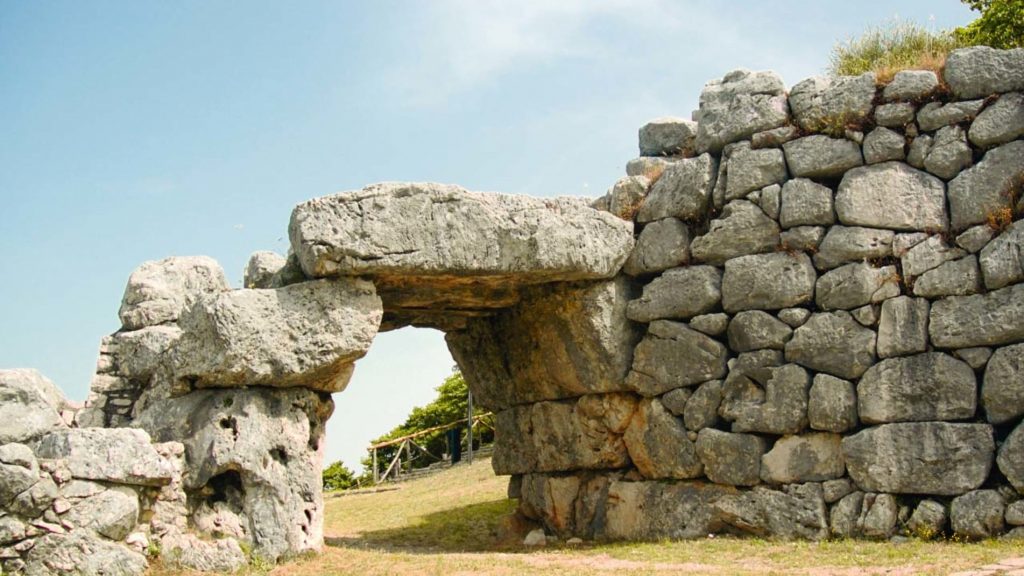 Segni is a town located in the municipality of Rome, on the slopes of the Volsci-Lepini mountains in the Valle del Sacco, Lazio, and it is famous for its breathtaking megalithic walls.
The city, which was called Signia in ancient times, stands in an area that was heavily populated since the Bronze Age.
According to old Roman sources like the historian Tito Livio, when Tarquinio il Superbo made a stop at the place in 513 BC, he wanted to establish a colony inside the walls.
Without the need to go into theories and speculations, we have a clear, direct testimony from Tito Livio that these walls were already there when the Romans found them, and simply decided to settle inside of them.
The "Porta Saracena" shown in the picture above, which is one of the gates to the ancient citadel, stands as one of the greatest megalithic gates of the Mediterranean area and one of the best-kept examples of Cyclopean masonry, which has a covering monolith over three meters long.
Considering its magnitude, height and impressive size of the blocks, it is often equated with the much more famous Lion Gate of Mycenae, and because of that, the city of Segni is actually twinned with the city of Mycenae.
There are also other megalithic gates around the citadel, like the one known as "Porta Foca".
Because of the anti-seismic properties of the cyclopean walls, the medieval city was built using them as a solid foundation.
It is in fact easy to recognize how the craftsmanship and the building style change significantly going up the foundation walls, with the newer walls composed of little bricks that are completely different from the older megalithic polygonal masonry.