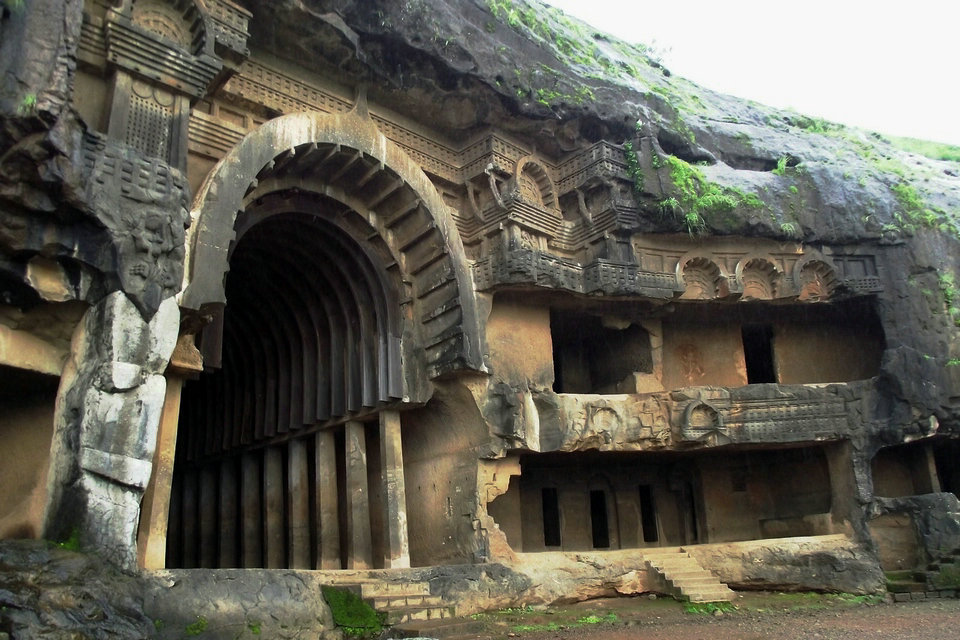 Located in the city of Pune, in the Dekkan Plateau, the Bhaja Caves is a megalithic complex that comprehends twenty-two rock-cut caves.
The complex is allegedly dated to the 2nd century BCE, although no documents or testimony attests to this dating, except for some inscriptions that do not directly tell when they were actually built.
The name derives from the village of Bhaja, located 400 feet beneath the group of structures.
The many inscriptions and carvings, as well as the cave temple, which belongs to the Hinayana Buddhism sect in Maharashtra, are protected as a Monument of National Importance.
One of the significant features of the Bhaja Caves is the presence of fourteen stupas, several of which were built in homage to the Buddhist monks that died there.
Cave XII (portrayed in the image above) is the most important and prominent of the structures, which presents a large shrine (chaityagrha is the name given to this kind of Buddhist shrine) that is also one of the first examples of its kind.
Inside, reliefs depicting scenes from Indian mythology are carved into the stone in a sophisticated and complex manner.
The Bhaja Caves share the same architectural design and building style as that of the Karla caves.
The huge stupa located at the end of the chaityagrha is incredibly polished and smooth, indicating that the Indian craftsmanship with stone was in fact a really advanced one, which in some cases such as this one paralleled with that of the Old Kingdom Egypt and ancient Greece.