The Saimaluu Tash Petroglyphs In Kyrgyzstan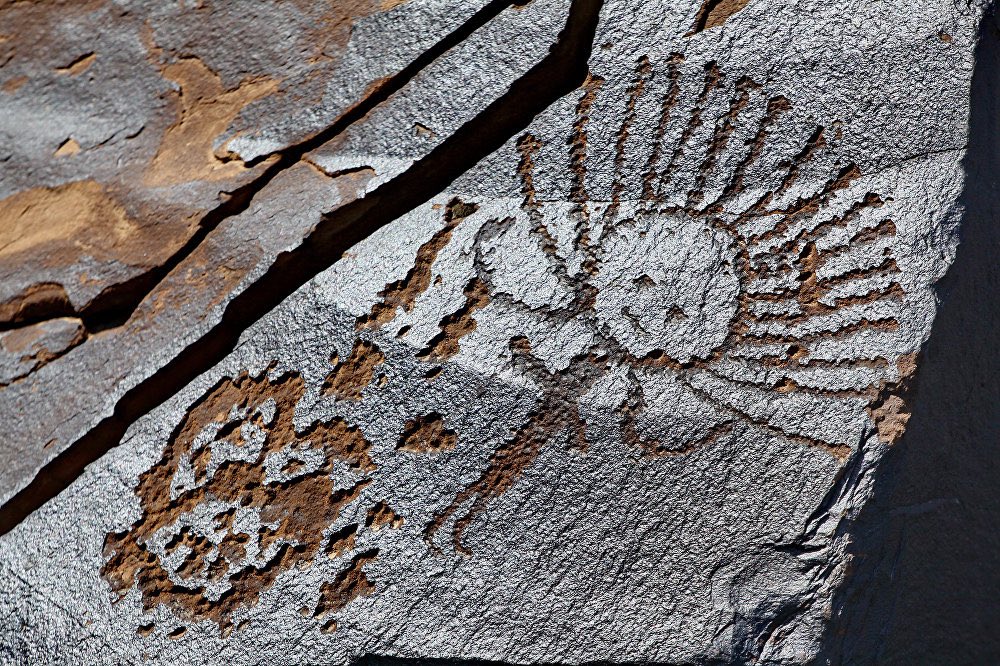 The petroglyphs at Saimaluu Tash in Kyrgyzstan are one of the largest collections of ancient petroglyphs on the planet.
 The name Saimaluu Tash means 'embroidered' or 'patterned stones' in Kyrgyz, and it is located in the Jalal-Abad Province, south of Kazarman.
Over 10,000 carved pictures—and perhaps as many as 11,000—which are black-and-white rock paintings, have so far been identified, making the site one of the most important collections of rock art in the world.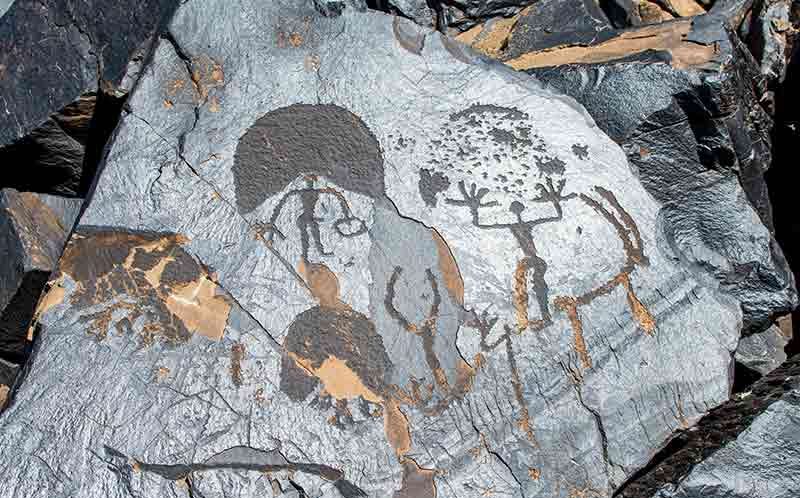 They are a sacred display of offerings of the ancient people of the lower valley. The site was proposed for listing under the UNESCO List of World Heritage Sites by the Kyrgyz National Commission for UNESCO on 29 January 2001.
The petroglyph site of Saimaluu Tash is located on the Ferghana Range at about 3,200 meters in two high valleys, separated by a low mountain ridge.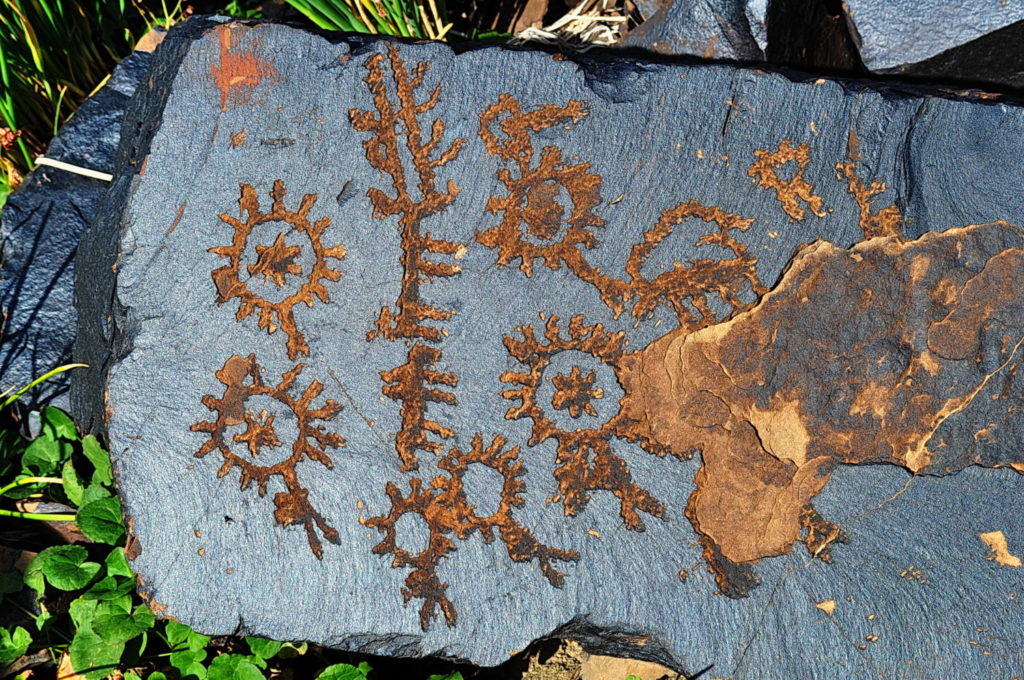 Created in large galleries, the petroglyphs are thought to date from the early 2000 BCE to 3000 BCE of the Neolithic and Bronze Ages, and up into the Middle Ages (8th century AD).
Bronze Age settlers had a tradition of inscribing petroglyphs depicting sacred images to them. For instance, it's easy to spot anthropomorphic figures with shining heads, resembling the classic style of many other depictions of divine beings throughout the ancient rock art sites of the world.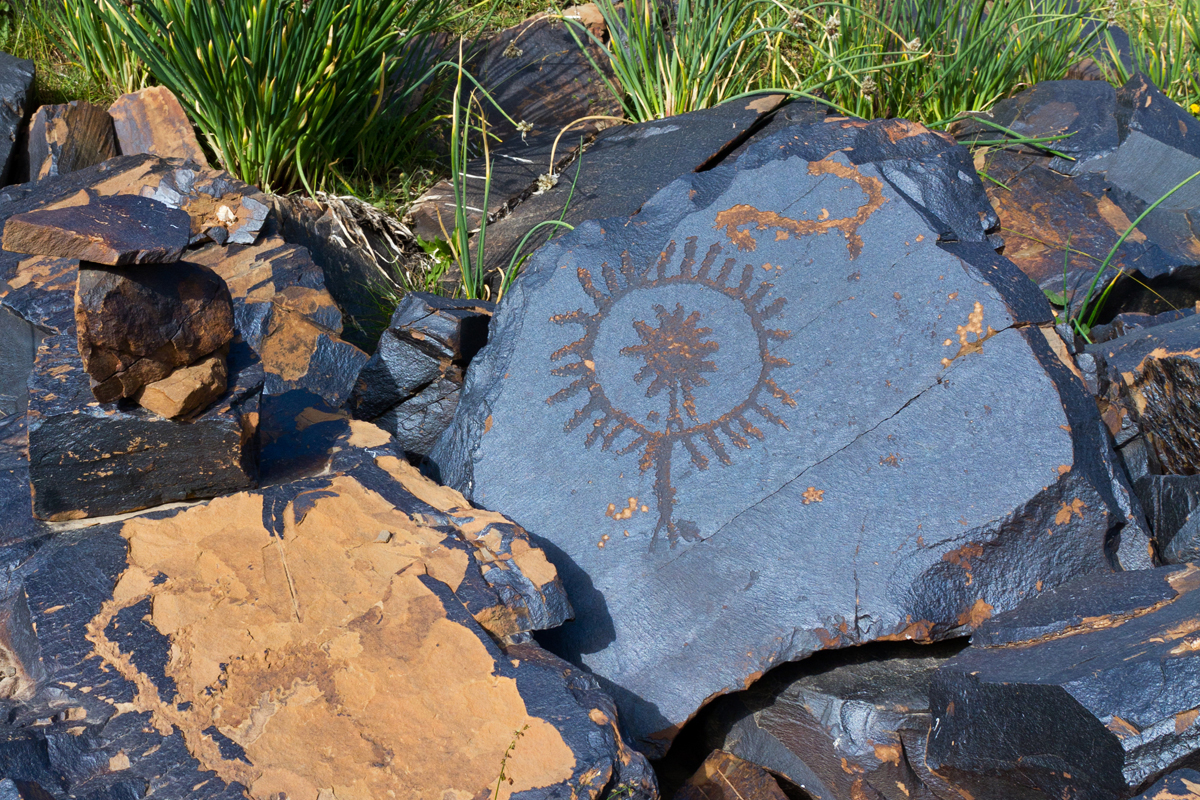 Another common element to most of the ancient rock art scenes is the presence of anthropomorphic figures considerably taller than others in the same scene.
This continued during the Iron Age from 800 BCE, and variants persevered for several hundred years to the medieval period, when Scythian and Turkic people added to the collection, although the subject of the representations varied significantly, only showing cattle and hunting scenes.