Ta Prohm is a temple in Angkor, Cambodia, built in the Bayon style mainly in the late 12th and early 13th centuries.
It is located approximately one kilometer east of Angkor Thom, on the southern edge of Eastern Baray near Tonle Bati.
It was built by King Jayavarman VII as a Mahayana Buddhist monastery and university.
Unlike most of the temples of Angkor, Ta Prohm has remained in the same condition in which it was found; the atmosphere created by the combination of trees growing on the ruins and the surrounding jungle have made it one of the most popular temples in Angkor.
UNESCO inscribed Ta Prohm on the World Heritage List in 1992.
Today, it is one of the most visited complexes in Cambodia's Angkor region.
After the fall of the Khmer Empire in the 15th century, the temple of Ta Prohm was abandoned and neglected for centuries.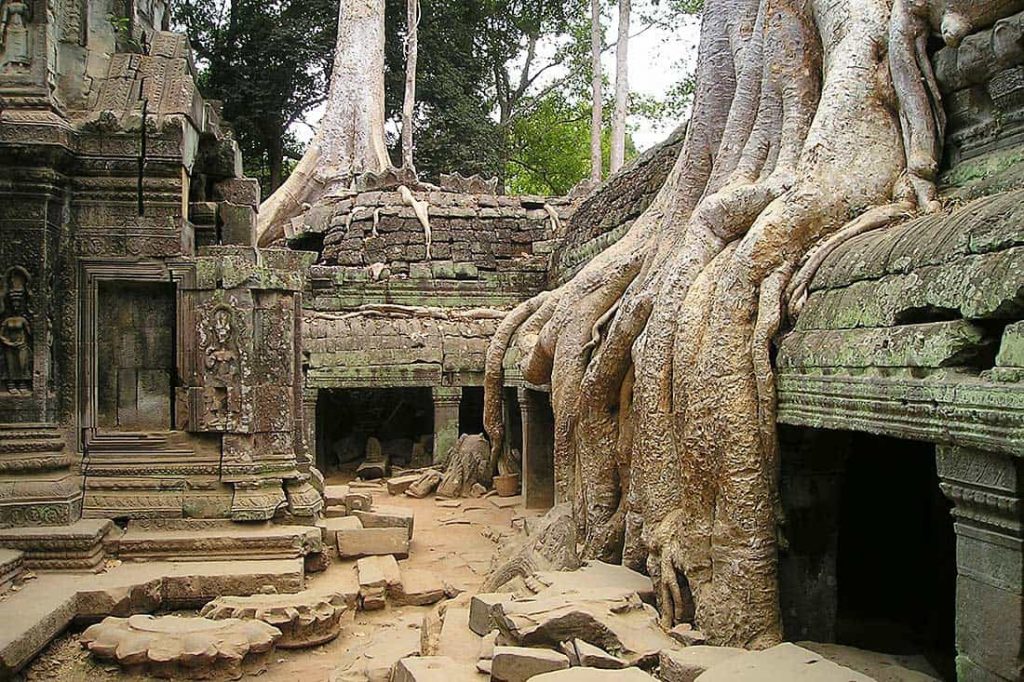 The design of Ta Prohm is that of a typical "flat" Khmer temple (as opposed to a temple-pyramid or temple-mountain, the inner levels of which are higher than the outer).
Five rectangular enclosing walls surround a central sanctuary.
Like most Khmer temples, Ta Prohm is oriented to the east, so the temple proper is set back to the west along an elongated east-west axis.
The outer wall of 1000 by 650 meters encloses an area of 650,000 square meters that at one time would have been the site of a substantial town, but that is now largely forested.
There are entrance gopuras at each of the cardinal points, although access today is now only possible from the east and west.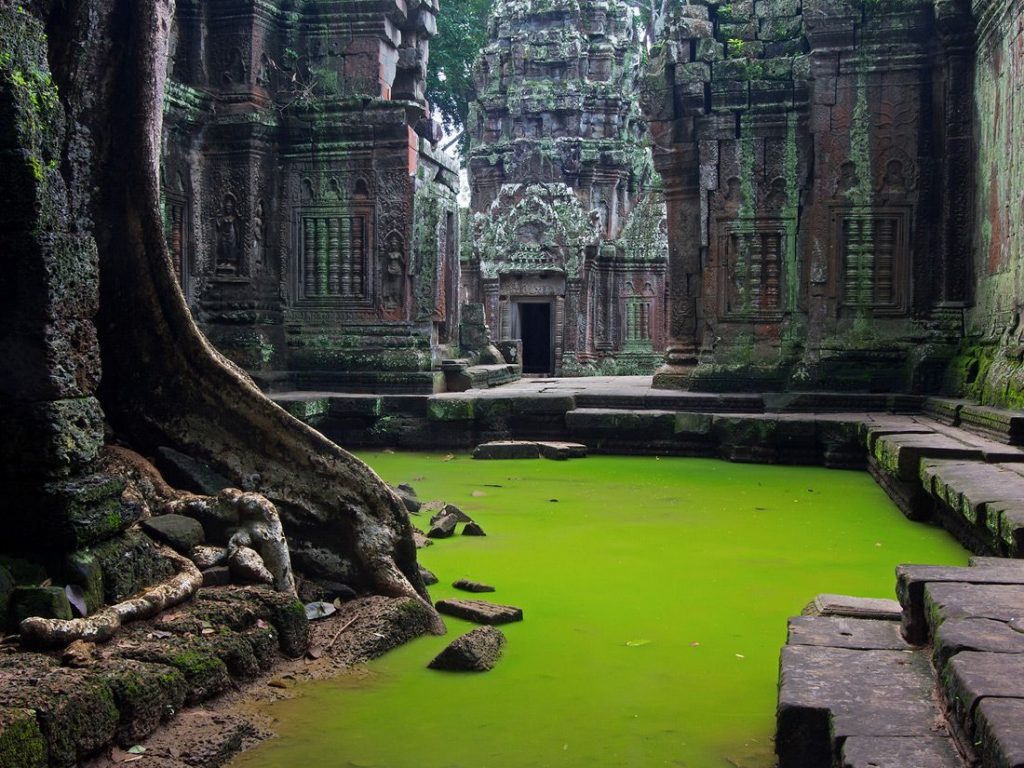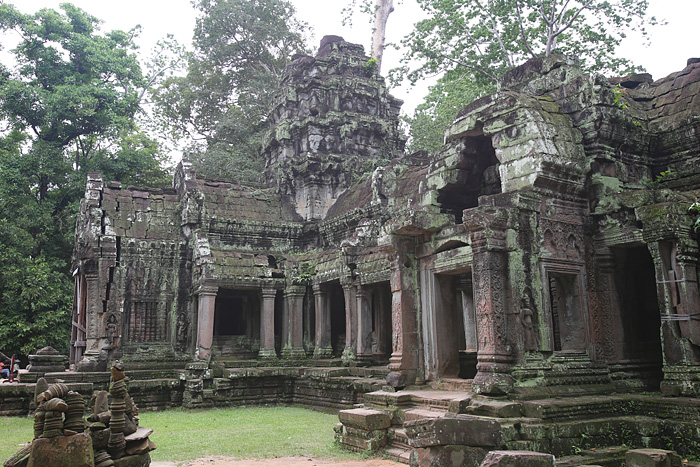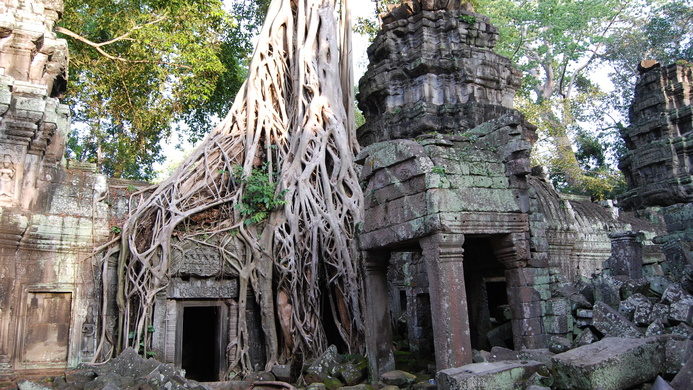 Ta Prohm has not many narrative bas-reliefs (as compared to Angkor Wat or Angkor Thom).
One explanation that has been proffered for this dearth is that much of the temple's original Buddhist narrative artwork must have been destroyed by Hindu iconoclasts following the death of Jayavarman VII.
At any rate, some depictions of scenes from Buddhist mythology do remain.
The temple also features stone reliefs of devatas (minor female deities), meditating monks or ascetics, and dvarapalas or temple guardians.
One of the carvings is actually subject to controversial debates and draws public attention as it allegedly resembles a dinosaur.
The carving in fact seems to represent almost exactly what we today know as a Stegosaurus, with some researchers maintaining it could be the proof of ancient advanced knowledge of our past.